Editor's note: In this blog series, District Marketing Mojo, Verdin President and CEO Mary Verdin interviews a leader in the world of marketing and communications for special districts and business improvement districts each month. Check back here regularly for new interviews.
Enhancing Communities through Parks & Community Programs
Vallejo, California, is a dynamic city just north of the San Francisco Bay Area that provides a rich array of cultural experiences, attractions and activities. It caters to a diverse range of interests, from thrills at Six Flags Discovery Kingdom to cultural experiences with their museums, music venues, art galleries and theaters. The vibrant downtown area, complemented by its waterfront, bustling shopping scene, lively nightlife and diverse culinary options, further contributes to the energetic ambiance that characterizes Vallejo.
One of the highlights of Vallejo is its 33 beautiful parks. These parks provide a range of amenities, including playgrounds, picnic areas, hiking trails, and tennis and pickleball courts. However, the parks offer much more than just recreational spaces. The Greater Vallejo Recreation District (GVRD), led by Executive Director Gabriel "Gabe" Lanusse, plays a significant role in enhancing the lives of the community through parks and recreation.
Gabe's lifelong connection to parks and recreation began in his childhood. Growing up in the Bay Area, he lived just one block away from a community park. He spent countless hours braving the hot metal slides at the playground during the summer and working in his family's gardening business. His passion for the outdoors led to him taking over the family business and pursuing an Associate's Degree in Horticulture followed by a B.A. in Communication from Santa Clara University, all while working full time. This led Gabe into a life of public service, working for the City of San Mateo, Yountville Golf Course and the City of Petaluma, during which time he earned a Master's Degree in Public Administration.
In 2011, Gabe joined GVRD as the Park Supervisor and quickly rose through the ranks to become the Maintenance Superintendent. In 2017, he assumed the role of General Manager. 
GVRD, as a special district, takes pride in managing parks and offering recreational programming to more than 125,000 Vallejoans and residents in the surrounding areas. Not being a city department, GVRD is self-sufficient and operates with its own budget and management. Over the years, GVRD has undertaken significant initiatives to revitalize neglected buildings and pools, with more than $1 million invested in upgrades each year since 2020.
A pivotal moment for GVRD was the passage of Measure K in 2017, with nearly 68% of voters supporting it. This measure injected an additional $2 million into GVRD's budget, empowering them to prioritize improvements and make impactful changes within the community. GVRD plays a crucial role in maintaining the community's backyard, particularly in the face of high-density development. The COVID-19 pandemic highlighted the importance of parks as they provided a sense of togetherness and respite during challenging times.
Gabe envisions a future where GVRD can access more funding to expand programming for families. He aims to pursue grants and funding opportunities to provide necessary resources for initiatives in art, science and more. Gabe dreams of introducing additional recreational activities such as e-sports, "Plein Air" painting, pottery, ceramics and mini-golf to the community. Recognizing the positive impact of such programs on people's lives, this investment would greatly benefit the community, especially in a post-pandemic era.
Despite the district's valuable contributions, there remains confusion among residents about GVRD's role. Many are unaware that GVRD is responsible for running and maintaining the pool, parks and other assets, and that they do so as a separate entity from the City of Vallejo. To address this, Gabe strives to create greater awareness of the district's diverse offerings through their regular monthly e-newsletter, and you can follow them on Facebook, Instagram, Twitter and YouTube. 
GVRD's ultimate goal is to create a vibrant and inclusive recreational environment for all. Through their ongoing efforts and aspirations, GVRD continues to demonstrate its dedication to enhancing the quality of life for Vallejoans and surrounding residents. By improving parks, expanding programming and raising awareness, GVRD aims to make Vallejo a thriving community where everyone can enjoy the benefits of parks and recreation.
For more information on Gabe Lanusse, follow GVRD on LinkedIn, or reach out to him at [email protected] if you'd like details on the activities and successes he has had in Vallejo!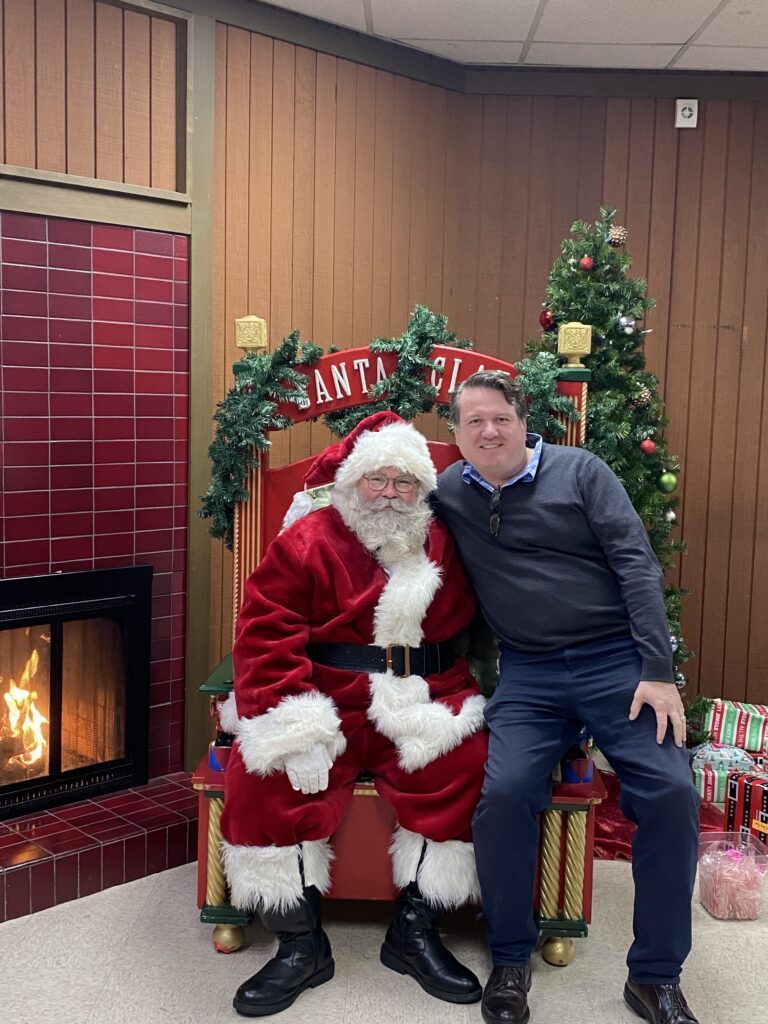 Some inspiration that Gabe gets from individuals who have profoundly impacted his personal and professional life include his late father, astronomer Carl Sagan and Mozart. This unique combination offers a glimpse into his values and aspirations. A chance to connect with his father as an adult hints at the importance of family and personal growth. His desire to discuss the universe and potential extraterrestrial life with Carl Sagan reflects a thirst for knowledge and the courage to explore the unknown. And his admiration for Mozart's enduring relevance and creativity, despite personal hardships, underscores the importance of resilience and innovation. Gabe reflects on these principles, which are the cornerstones of GVRD's mission: personal growth, exploration, resilience and innovation.